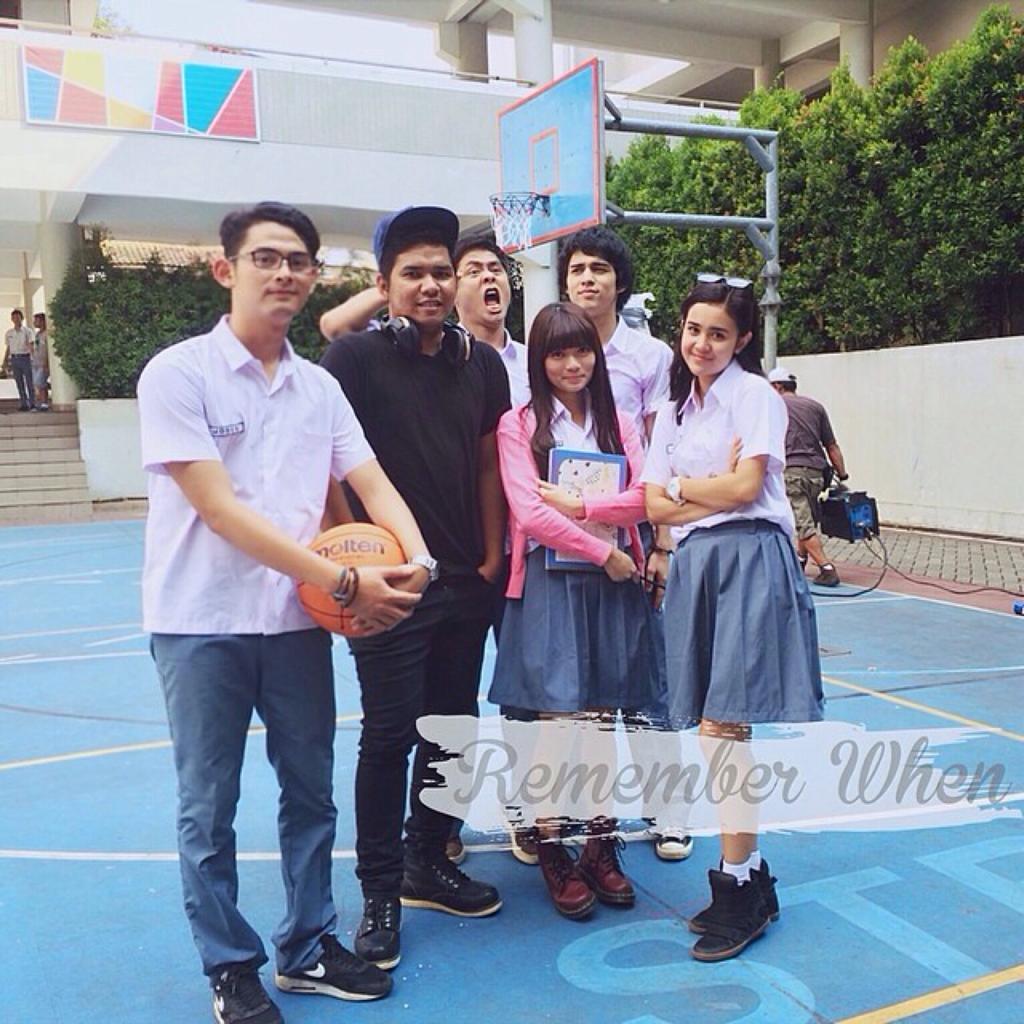 Belakangan ini saya sering memposting foto-foto behind the scene Remember When di Facebook dan Instagram. Ya, film Remember When memang sudah memasuki tahap post-production, alias syuting telah selesai dilakukan, dan sekarang sedang memproses poster film serta trailer, juga menyiapkan tanggal rilis layar lebar.
Kabar terbaru dari Rapi Film selaku production house adalah bahwa kemungkinan besar film akan tayang di bulan September 2014. Memang ada sedikit kemunduran, karena satu dan lain hal. Saya percaya, sedikit kemunduran jika berarti ada cukup ruang untuk lebih memaksimalkan segalanya adalah hal yang baik. Setuju?
Untuk trailer dan poster akan segera diposting di akun @FilmRWhen di Twitter jika sudah ada. Ya, novel kover film akan dicetak ulang oleh Gagas Media. Jika ada teman-teman yang kehabisan novel versi lamanya di toko buku, bisa mencoba toko buku online seperti www.bukabuku.com. Mari membaca novelnya sebelum filmnya rilis :-)
Untuk kesamaan film dengan novelnya, sejauh dari naskah revisi kelima yang sudah saya baca, kurang lebih 80% isi novel akan ada dalam filmnya, walaupun memang tidak semua adegan bisa masuk film, dan sebaliknya, tidak semua adegan di film akan sama persis dengan bukunya. Akan ada perubahan. Akan ada give and take. Akan ada kompromi. Semuanya demi optimalnya film tersebut, karena medianya berbeda antara film dengan buku.
Dari sejauh yang saya ketahui, akan ada perubahan adegan ending. Akan ada setting di luar negeri, seperti foto-foto BTS yang sudah beredar di Twitter. Akan ada sedikit kejutan. Sejauh apa kejutan itu, kita akan tahu saat menyaksikan filmnya.
Sama seperti sebelumnya, dalam film ini saya tidak terlibat 100% dalam casting, syuting, maupun produksi. Seperti pembaca dan calon penonton, saya pun punya harapan dan ekspektasi besar terhadap film Remember When. Saya pun tahu, akan ada yang berbahagia, juga akan ada yang kecewa dengan berbagai aspek selama perjalanan adaptasi buku menjadi film. Saya juga percaya, saat novel diadaptasi menjadi media lain, salah satu pihak yang paling deg-degan dan khawatir adalah penulisnya :-) pertama kali menonton filmnya, pertama kali mendengar kabar tentang pemainnya, dan lain sebagainya, merupakan sensasi sendiri. You might love it. You might not. Saya belum tahu.
Di luar itu semua, mari kita sama-sama menantikan film Remember When. Saya yakin setiap orang punya ekspekstasi tersendiri terhadapnya, dan saya menghargai itu, terlebih lagi amat senang dengan respons teman-teman semua. We all wish it to be good - even better than the book. I do, and I know you do too. Terima kasih banyak untuk semua dukungan teman-teman sekalian.
September is coming soon!