Studio: Warner Bros.
Genre: Comedy / Romance
SYNOPSIS:
Amazon.com
Sandwiched between
Slap Shot
and
The World According to Garp
, George Roy Hill made this effervescent film about first love. A sharp American girl (Diane Lane, in her debut) and a film-loving Parisian boy (Thelonious Bernard, in his only film) fall innocently in love. When the girl's zealous mother (Sally Kellerman) goes ballistic, the young couple fall under the spell of a curious gentleman (none other than Laurence Olivier), who plants the seed to make their love last forever: to kiss under a Venetian bridge at sunset. As the love story becomes an adventure with the young lovers crossing France and Italy, Allan Burns's Oscar-nominated script and Hill's deft touch turn this into a romance for the ages and a movie to smile about. George Delerue's Oscar-winning score and the picturesque European scenery don't hurt either.
--Doug Thomas

Track listing
1.
Main Title

(03:13)



2.
Love's Not Like That

(01:04)



3.
Paris Montage

(02:34)



4.
Julius Edmond Santorin

(03:45)



5.
The Young Lovers

(01:50)



6.
Off to Italy

(02:17)



7.
Birthday Party

(02:40)



8.
Outdoor Cafe

(

02:47)



9.
Moving On

(00:28)



10.
A Little Romance

(01:31)



11.
The Bicycle Race

(04:29)



12.
The Lovers' Decision

(01:03)



13.
Venice

(01:26)



14.
Hiding in the Movies

(02:24)



15.
No Turning Back

(01:12)



16.
The Gondola

(02:00)



17.
Farewell ... For Now

(03

:16)



18.
End Title

(02:15)



Total Duration: 00:40:14


I first saw the movie when I was fourteen, and no movie had ever charmed me the way this one did. I bought the original DVD via Amazon.com around seven years later, since the title is always stuck in the back of my mind. It is worth every dollar, every minute, every laughter.
The romantic movie brings a smile to my face everytime I make time to watch it. Plain good fun. A story of teenage love has always bowled me over, and the performances of all three main characters are so believable and real. Diane Lane and Thelonius Bernard make a cute couple, although there are moments of stiff chemistry and bad acting, I am still utterly convinced and I love it just the same.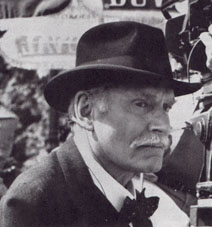 One man who makes this movie even more worth watching is Sir Laurence Olivier, whose character we all adore and sympathize in. He makes the movie more fun and suspenseful on its part, with little twists and romance in the very end.
Watch this movie, buy the DVD. You will never regret it.