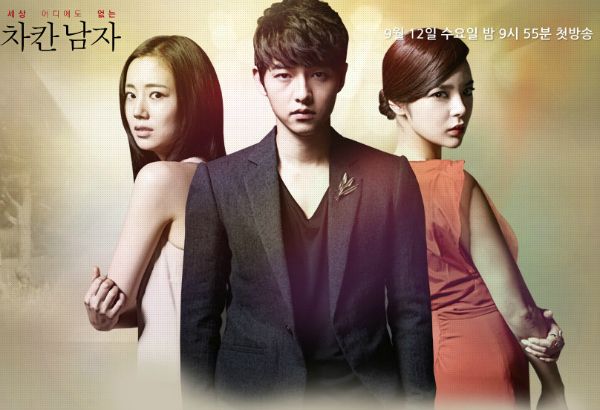 photo credit to Dramabeans
Title: There is no such thing as a nice guy/Nice Guy/Innocent Man/
차칸 남자
Episode: 20 (KBS2)
Director: Kim Jin Won
Screenwriter: Lee Kyung Hee
Starring: Song Joong Ki, Moon Chae Won, Park Shi Yeon
Nice Guy is the only K-drama after Personal Taste that I followed diligently week after week, both recaps and live streaming. If I wasn't a fan of Song Joong Ki and Moon Chae Won yet, I'm certainly sold now.
Nice Guy is a complicated maze, a cat and mouse game, a story of misunderstandings and conflicts. It's about desire, mostly, I think. All characters, even the side ones, are layered with such depth that does not usually exist within a K-drama, where the characters fall into one stereotype after another.
The soundtrack is nothing like what I've heard before, less pop, more ballads, a bit of tango and lots of instrumental. I love them, and listen to them whenever I need instrumental songs that will not distract me while working.